Objects
Viewing Record 865 of 2858
Previous Record
Next Record
Switch Views:
Lightbox
|
Image List
|
List
Phylogenetic Tree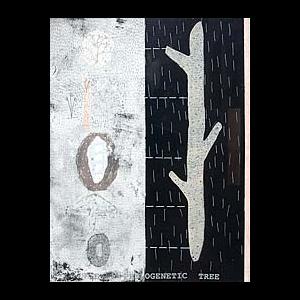 Collection
: Gray's School of Art Collection
Object Type
: Print
Artist/Maker
: Hendry, Kirsty
Place Made
: United Kingdom: Aberdeenshire, Gray's School of Art
Date
: 2010
Media/Materials
: ink and paper
Dimensions
: overall: 76 cm x 56 cm
Awards
: RGU Printmaking Purchase Award 2010
Description:
Intaglio and screenprint work showing plant-like forms on two vertical panels. Black and and grey ink with some blue, green and pink details.
Artist's statement:
"Fetish (noun)
Object of Obsession: an object, idea or activity that somebody is irrationally obsessed with or attached to.
Magical Object: something, especially an inanimate object that is worshipped because it is believed to have magical powers or be animated by a spirit.
The work is an investigation into the relationship between humanity and the object: our primal urge to collect. It is a statement that is concerned with the disavowal of knowledge in favour of belief; our compulsive need to invest and divest ourselves (sic) into something more permanent than flesh.
My creative practice reflects this notion through the very characteristics of print itself. The capacity that print has for seriality, collage and manipulation and the compulsion to repeat shares obvious common ground with this notion of accumulation."
Object Number
: ABDRG2010.508