Objects
Viewing Record 290 of 2859
Previous Record
Next Record
Switch Views:
Lightbox
|
Image List
|
List
Conviviality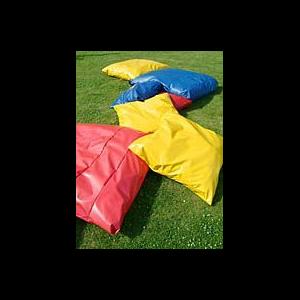 Collection
: Gray's School of Art Collection; Gray's School of Art Sculpture Collection
Object Type
: Three Dimensional Form
Artist/Maker
: Moir, Emily
Date
: 2006
Dimensions
: Unknown
Awards
: -RGU Sculpture Purchase Award
Description:
Artist statement :
Conviviality
Over the past year my studio work has been searching for a community within the art world of Aberdeen. In the city and the art school in particular, it seems to be very much underground. I soon realised this may be because there is no one space for artists and the public alike to create a community. There are lots of different places scattered around the city but no 'hub'. My work has developed through trying to make my fellow art students 'make something happen' that would build on the visual art culture in our immediate environment. I could not force people to do anything so I then went on to create a series of spaces, utopias, where these progressions may be able to happen. In doing so I have created spaces which may be intended to be inhabited or not, and thus challenging the behaviour of its participators.

Conceptual work featuring large rectangular cushions in a variety of sizes. Coloured red, yellow, blue and green. RGU purchase prize.
RGU Purchase Prize
Object Number
: ABDRG2006.1
Related Objects