Objects
Viewing Record 820 of 2859
Previous Record
Next Record
Switch Views:
Lightbox
|
Image List
|
List
Noctiluca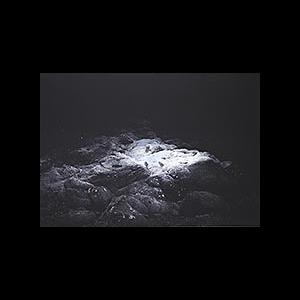 Collection
: Gray's School of Art Collection
Object Type
: Photograph
Artist/Maker
: Bathgate, Yvette
Date
: 2017
Media/Materials
: ink on steel
Dimensions
: overall: 58 cm x 82 cm
Awards
: RGU Contemporary Art Practice Purchase Award
Classification
: Contemporary Art Practice
Description:
"Inspired by the recent proposed geological epoch, The Anthropocene, defined by the detrimental effects humanity as a species has had on Earths natural systems. I have been considering the defining factors of the scientific arguments for the Anthropocene and re-envisioning these concepts. By exploring factors such as; radioactivity; natural and man-made material; the geological make up; atmosphere; gravity and evolution, I question how Homo sapiens have affected the planet we live in and speculate how this will unfold in the future. Considering humanity's place in the universe, on a scale of deep time.

Looking both forward and backward through time, I speculate futures and reflect on histories, forming new narratives. Taking inspiration from archaeological processes, collating fragments from past civilisations in order to piece together cultural narratives based on the material objects left behind. I question the materials that our contemporary, and near future cultures will leave behind and how they will shape the way archaeologists of the deep future will interpret our time, The Anthropocene. Many material objects created by man will likely long outlive us as a species. Plastic and concrete form new strata as it compresses over time to form rock. It is these objects that will define the human race via the significant, destructive marks we left on our planet.

This specific work takes inspiration from Noctiluca, a form of algae-like marine organism that is bioluminous, glowing when there is a break in the water. Noctiluca thrives in waters of heavy pollution, a direct effect of human presence. "
Object Number
: ABDRG2017.31