Objects
A little elf stares at me, runs towards me, but doesn't move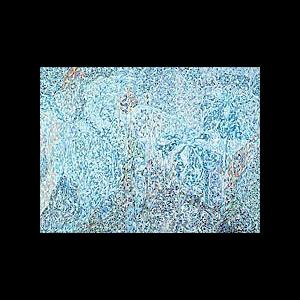 Collection
: Gray's School of Art Collection
Object Type
: Painting
Artist/Maker
: Shirron, Anna
Date
: 2007
Media/Materials
: Acrylic on canvas
Dimensions
: 240 cm x 181.2 cm
Awards
: RGU Drawing and Painting Purchase Award; BP Fine Art Award
Classification
: Painting
Description:
Abstract composition featuring fractal like swirling patterns. RGU purchase prize 2007. BP Fine Art Award Winner 2007.

Artist's statement: -

My interest in 'Chromophobia' through colour, detail and 'decoration' has enabled me to create a practice that allows these specifics to culminate.

The new works hope to discuss the issues of the apparent rejection of colour and detail in contemporary art practice and invite the viewer to consider a different
approach to the subjec of painting. I hope to expose my audience to the other side of what normally would be deemed 'decorative' through works that derive from colour and detail.
Object Number
: ABDRG2007.12